Honest and professional automotive repair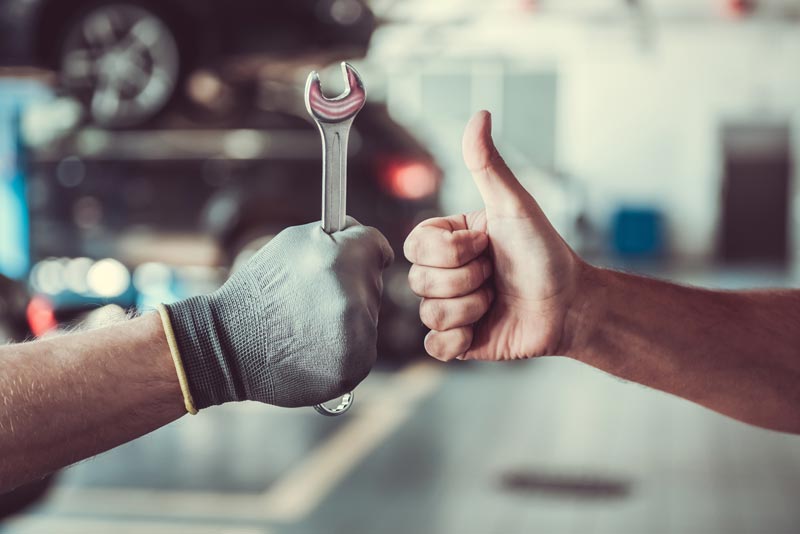 Canton Service Center has been serving the automotive repair, new tire, and new wheel needs of customers in Canton, and Lindsborg, KS, as well as surrounding areas for the last 39 years.
Canton Service Center is located at 1378 27th Ave. in Canton, KS and 321 East Lincoln St. in Lindsborg, KS as repair, tire, and wheel center for automobiles, industrial vehicles, farm equipment, and more. We have spent over 40 years helping families, farmers, and businesses across the area.
Canton Service Center opened in 1982 in a small two-bay shop on Main St. in Canton, KS. In 1986, a mobile tire service was added that covered a 20-mile radius in order to help the local farming community. The customer base grew along with the machinery. In 2009, Canton Service Center moved south of town to a larger location with a larger staff. The new locations allows us to service large tractors, farm equipment, and tractor trailers.
A second tire business, The Service Center, was added in 2006 in Lindsborg, KS, 28 miles northwest of Canton. The new location offers auto and light truck tires, farm tires, commercial truck tires, and mobile tire service as well as automotive repairs and maintenance.
Today, Canton Service Center offers 24-hour service and covers a 100-mile radius. This is just a small part of what makes us the leader in agricultural tires in central Kansas.
Trusted and Reliable Auto Repair in Canton, KS
Canton Service Center provides honest and professional automotive repair and auto maintenance services to the people of Canton and surrounding areas. The quality ASE (Automotive Service Excellence) certified technicians at Canton Service Center employ today's latest automotive technology and are equipped to handle all major and minor repairs on domestic and foreign vehicles.
If you're looking for a full-service automotive expert that can give your vehicle the care and attention it needs at all times, Canton Service Center is your honest and reliable source for expertise. As a leader among auto repair shops in Canton, KS, we strive to uphold our promise of complete satisfaction, no matter what your automotive issue may be. From performance upgrades to transmission repair and brake replacements, we can service any vehicle's needs, from top to bottom. Looking for comprehensive tire service or new tires in Canton, KS? We've got you covered there too.
Please be sure to go to our Shop Specials section for our current coupons and specials.
Come by and visit our clean and professional shop in Canton or Lindsborg, Kansas.