Ag / Farm Tires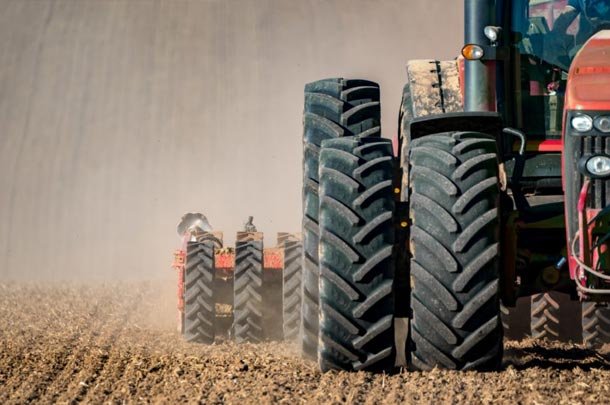 Are you looking for tires suited for a range of agricultural uses? You will probably need farm tires that increase the productivity and performance of your farm equipment. At Canton Service Center, we stock a range of farm tires for our customers. If you are not in the immediate area of our Canton or Lindsborg locations, no worries. We provide farm tires for the neighboring areas of Salina, McPherson, Newton, Tampa, and the surrounding cities in McPherson and Marion County -- We have got you covered, and we will keep your business rolling.
Get more out of your farm tires
The farm tires in our selection are designed specifically for high-horsepower farm equipment. Our farm tires feature added wear, added traction, reduced soil compaction, and improved load carrying capabilities. All tires in our selection are composed of a heavy-duty rubber compound for long-lasting tread life. While we have many to choose from, we feature ag tires from MICHELIN®.
Let's talk about your specific agricultural applications, because every farm tire at our shop offers unique advantages to suit your business needs.
We stock tires for the following farm equipment:
Tractors
Sprayers
Handlers
Harvesters
Trailers
Combines
Backhoes
Cultivators
Sorters
Based on your farm equipment and standard application, our sales staff can help locate the perfect tire for your agricultural needs.
Here's what you'll need for a successful shopping experience:
To help you locate the right replacement farm tire, our sales staff will want to know the size of the tire, the size of the rim, the overall diameter, maximum load-carrying capacity, and tire type (radial or bias).
Our farm tires are suited for tough conditions. Whether your farm work involves traversing muddy conditions or working in the field, we have tires up to the task. Contact us to learn more about our selection of farm tires.
At Canton Service Center, your complete automotive care center in Canton, KS we install only quality replacement parts. Give us a call and let us help keep you safely and economically on the road. We serve Canton and the surrounding areas.